Special offer: Join the Climate Story Garden to get a free review copy of my new climate fiction mystery

Sign up for my newsletter to build an audience for climate fiction with hope and heart. For a limited time, subscribers can receive a free review copy of my new climate mystery, The EarthStar Solution. Click this link: www.climatestorygarden.com. Copy the link and share with friends & family.

A New Climate Fiction Mystery Available Now from Amazon, Kobo, Apple, Nook, IngramSpark

 For Younger Readers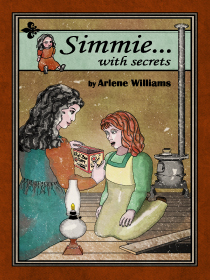 Read this historical novel about a girl named Clare from 1894 who lives in an alley shack in Chicago's poorest ward. She sews buttons and hems for Mr. Jones, the sweat boss, and only has a few pennies left to buy bread. Her mother has gone away. Clare doesn't know where or when she's coming back, but she is about to stumble upon a mystery that could change her life forever. It all begins with Simmie, her doll, and a taffy tin full of secrets.

This ebook is available FREE from this website as an interactive PDF. Click the link to download: Simmie... With Secrets.
Explore my world of dragons, fairies, elves, and everyday magic.

Click on a book title. Buttons allow you to purchase books though regular ebook sellers.
Always the dreamer, wanting to see beyond the ordinary world of my life, I write stories to stretch the horizon. My aim is to expand your idea of what might be possible and perhaps help you know yourself a little deeper than before.