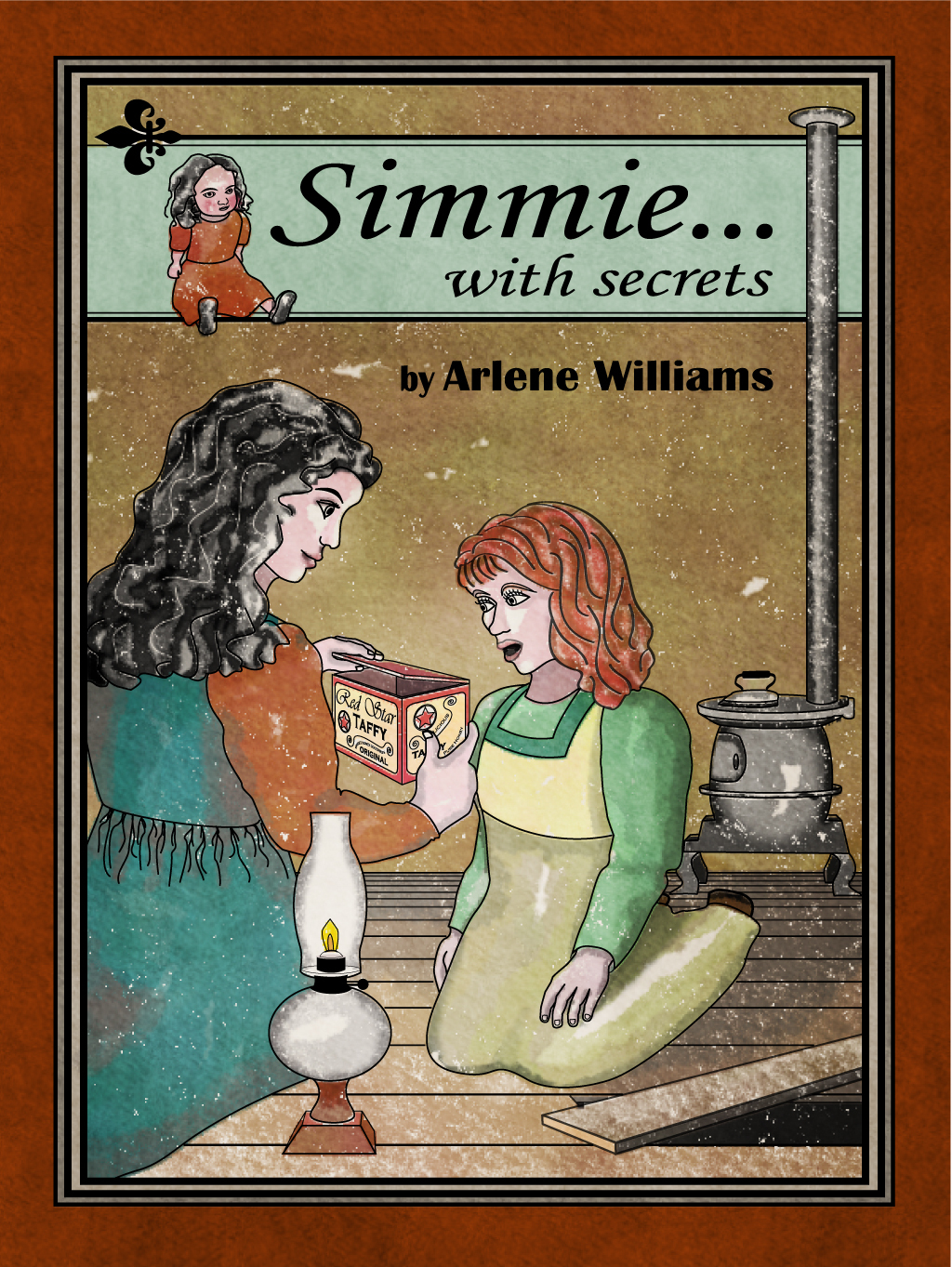 To Download see left sidebar.
Clare lives in an alley shack in Chicago's poorest ward in 1894. She sews buttons and hems for Mr. Jones, the sweat boss, and only has a few pennies left to buy bread. Her mother has gone away. Clare doesn't know where or when she's coming back, but she is about to stumble upon a mystery that could change her life forever. It all begins with Simmie, her ragged doll, and a taffy tin full of secrets
Dedication
This book is dedicated to the memory of Sherrie Kaye Schulke who lost her battle with cancer after surviving the childhood onset of Hodgkins Lymphoma for nearly 30 years. At the time of her death, Sherrie was working with young survivors of childhood cancer to understand their psychological and social adaptations to their disease. She also left unfinished a dissertation on the spirituality of Jane Addams and the contributions of Addams' Hull House experiment to the profession of social work.

I was deeply moved when Sherrie's family offered me all of Sherrie's Hull House research in hopes that I could write a book to complete this part of Sherrie's work. And though I could not finish her scholarly effort, I have endeavored to synthesize Sherrie's deep love of children and her insights into Jane Addams, here, in this book for children. Sherrie found Jane's social work to be rooted in the practice of mutual respect, empowerment, and equality. Sherrie valued these principles herself. I hope that I have been able to give form to some of Sherrie's thinking so that her work may inspire others, especially the children.